Darrell Creek, Mt. Pleasant
Mount Pleasant, SC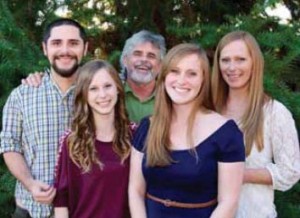 For Eddie White, Mount Pleasant and its surrounding islands are all one big, happy family. After all, Awendaw Green, his haven for the music community, is populated each Wednesday night during what is affectionately known as "Barn Jam" and draws musicians and music lovers from every corner of the Lowcountry
And years ago, before White began his own dental practice in Mount Pleasant, he drove from his then-home on Sullivan's Island to work in West Ashley every day. White eventually moved from his cottage on the island, where he and his family lived happily for 10 years, to a house he built in a Mount Pleasant neighborhood known as Darrell Creek.
"I never thought North Mount Pleasant seemed far – I was always accustomed to commuting," he remarked.
Darrell Creek Homes | Darrell Creek Blog
The process of finding the property where White and his family would build their current home was a serendipitous one. One day, on a standard trip up Highway 17, White and his wife encountered a sign that said "waterfront property." They decided to pull over and check it out.
"It was a homesite owned by a couple who lived in another nearby neighborhood," he remembered. "The funny thing is, they wanted to move to Sullivan's Island and 'get out of the country' – and we were seeking the rural life."
White and his family have lived in their home, nestled between Alston Creek and Darrell Creek, since purchasing the lot in 2000. It was already a proper neighborhood back in those days, according to White, owned by a combination of savvy investors as well as developers.
"Darrell Creek has always been known as a rural subdivision," he explained. "Many of the homes have generous lots with more wooded atmospheres, less restrictions for homeowners and the freedom to keep a boat in the yard."
Naturally, as time goes on and the north area of Mount Pleasant continues to grow, Darrell Creek grows along with the rest of the town. Today, the neighborhood offers plenty of modern amenities but maintains its original charm that White spoke about.
"Ed Hunnicutt – of the Hunnicutt Real Estate Team – shows many of the homes in the neighborhood now," he said. "The developed area of the community has matured. We have a swimming pool now, lush landscaping and everything else you would desire within a community."
But for White, the best part about living in Darrell Creek is the proximity of the neighborhood to other important aspects of his life.
"My dental practice was the second business to locate above Highway 41 in Mount Pleasant," he said.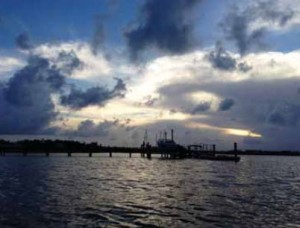 Darrell Creek is also a short drive to the 100 acres of wilderness property that White owns between McClellanville and Jamestown. He spends a great deal of time there, working on recording music during what he called "swamp sessions."
"We play music and record with numerous regional musicians, mostly from South Carolina," he said. "We just shot a video there with Brendan James, for example.
And, of course, one of the Lowcountry's best outdoor music venues is near Darrell Creek. White began the legend that is Awendaw Green in 2008, after befriending the guys from Hootie & the Blowfish and "discovering the Charleston music scene," he said.
"When people ask me what we do at Awendaw Green, I reply that we get people off of their couches," he said with a smile. "We provide a place for people to interact."
Despite the fact that White brings musicians together every week, and despite the fact that all three of his children are musically gifted as well, he himself cannot do any more than whistle. His own talents lie in dentistry and, interestingly, in building treehouses.
"I love treehouses," he said. "I built one on Sullivan's Island, and, at my current home in Darrell Creek, we have a swing set treehouse. It's a great getaway, and I think it's good to build things yourself. It creates a sense of self worth."
When asked how Darrell Creek has changed in the last 12 years, White tends to think that the community is still the same place he chose as his home.
"The original pack of people is still there," he said. "We draw a lot of newcomers, particularly with exceptional schools like Pinckney and Laurel Hill close by, but Darrell Creek is still what you make of it. It's spacious enough that people can enjoy privacy, but it's friendly enough that people can get to know each other, too."